How to Wash Stuffed Animal Toys By Hands
Views: 16 Author: none Publish Time: 2018-07-06 Origin: wiki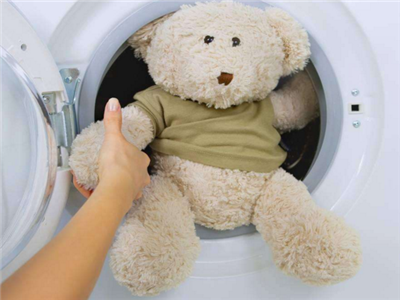 How to Wash Stuffed Animal Toys By Hands
Stuffed animals are cute and cuddly childhood companions that rarely leave a child's side. However, after being brought on multiple adventures and experiencing some tumbles and spills, they can get especially dirty. Luckily, cleaning stuffed animals is rather easy, and can be cleaned either in a wash machine or by hand.And will show you how to wash them by hands.
1.Check the stuffed animal's tag. Check the check to see the suggested method for cleaning the stuffed animal. If the tag says to avoid fully soaking the toy, you may want to only spot clean the stuffed animal.
Always follow the suggested cleaning instructions.
If the stuffed animal has electronic parts, the tag will most likely caution against contact between electronic parts and water.
2.Create your cleaning mixture. Fill a sink about ¾ of the way with cold water. Add 1-2 tablespoon of delicate laundry cleaner. Use your hand to mix up the water and soap solution until soap bubbles start to form.
3.Wash the stuffed animal. Fully submerge the stuffed animal into the water and soap mixture. Use your hands to work out the stains on the stuffed animal's surface. Squeeze, knead, and wring the stuffed animal to work the soapy mixture into the toy.
a:Do not submerge stuffed animals that have electronic parts on the interior of the toy. Submerging the toy will damage the electronic parts, and could electrocute you.
b:You can use an old, soft bristled toothbrush to help scrub out stains.
4.Rinse the stuffed animal. After washing, remove the stuffed animal from the water, and let the soap water drain. Then turn the cold water on, and rinse off any remaining soap residue. Be sure to completely rinse and wring out all areas of the stuffed animal toys.
5.Dry the stuffed animal. Wring out the stuffed animal to remove excess water. Then use a dry towel to squeeze the stuffed animal and absorb more water.
We can make our stuffed toys more neat by our hands.